Section 25 | Official website | section25.com
Monday 12 August 2019
Factory: Communications 1978-1992 8LP silver vinyl box set
Section 25 features on an 8LP silver vinyl box set reissue of the 'Factory: Communications 1978-1992' compilation album which surveys the entire 15-year history of the iconic label, with a grand total 63 tracks spread over 16 sides of newly remastered vinyl albums. As well as classic cuts from New Order, Joy Division, The Durutti Column, Happy Mondays, Electronic, A Certain Ratio and Section 25, this definitive overview delves deep into Factory's rich and occasionally wayward recorded catalogue, with X-O-Dus, Marcel King, 52nd Street, Quando Quango, Northside, James, The Railway Children and Crawling Chaos also included.
The featured Section 25 tracks are:
Girls Don't Count [Side 3 (1980-81)]
Dirty Disco [Side 4 (1981)]
Looking From A Hilltop (Megamix) [Side 9 (1983-84)]
Originally issued as a 4CD box set in 2009, Communications 1978-92 is curated by Jon Savage, with booklet notes by Paul Morley and James Nice.
Factory: Communications 1978-92 will be released on 8 November 2019.
More information:
rhino.co.uk
Labels: album, compilation, Factory40, Rhino
Use Hearing Protection FAC 1-50 / 40 exhibition
Always Now 5LP coloured vinyl box set [FBN 3-045]
- - - -
Blogger Archives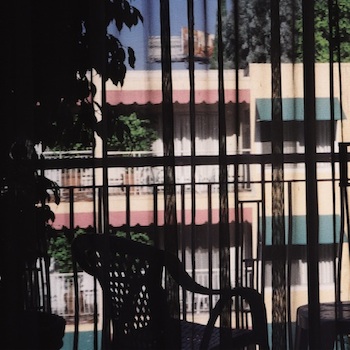 What better way to spend my 65th birthday than working on the vocal tracks of the bands 8th studio album . Thanks for all the kind messages...Steve and I are very excited about the new album and are working on a winter 2023 release in both vinyl and CD pic.twitter.com/YZGqp8g8pu

— Section 25 (@section25) July 18, 2023