Section 25 | Official website | section25.com
Saturday 27 February 2021
Larry Cassidy's art
"Rosary"
A message from Vin Cassidy:
"To mark the anniversary of Larry Cassidy's death on Feb 27th I thought it appropriate to show some of his paintings and sculpture. When he was alive he was never able to exhibit his artwork in a gallery... the people he approached were more keen to show him the door than show his paintings... their loss I say. We hope you enjoy this taster."
V.C.
Untitled
Larry is
Polaroid
During the late 1970's Larry Cassidy painted a series of oil paintings of the dilapidated jetties and landing stages at Skippool Creek on the River Wyre. It was after doing this that he built and photographed the installation 'Prelude to a Savage Interior' at his studio at Singleton Street in Blackpool.
Labels: art, Larry_Cassidy
- - - -
Blogger Archives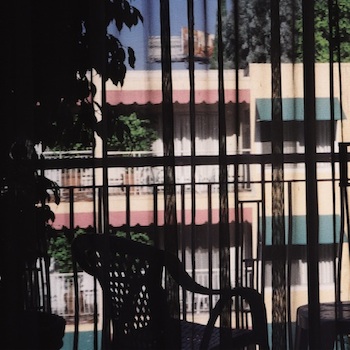 What better way to spend my 65th birthday than working on the vocal tracks of the bands 8th studio album . Thanks for all the kind messages...Steve and I are very excited about the new album and are working on a winter 2023 release in both vinyl and CD pic.twitter.com/YZGqp8g8pu

— Section 25 (@section25) July 18, 2023