Section 25 | Official website | section25.com
Sunday 30 March 2014
From The Hip T-Shirts out now
Saturday 29 March 2014
A Factory Poster for A Factory Night
Saturday 22 March 2014
Section 25 on Soundcloud
Monday 17 March 2014
When Section 25 met Michael Shamberg
With the upcoming
Of Factory New York
benefit album for Michael Shamberg due out on xxx, Angie Cassidy and Vin Cassidy recall their meeting:
"We first met Michael Shamberg in 1984, when the band was in the States touring to promote From The Hip. He was an elusive character with a very beautiful girlfriend called Miranda. We really saw more of his assistant Anne Lehman. The From The Hip tour took in the whole of the U.S. and the last show was at The Ritz in New York. Michael had organised a really nice poster for this gig (by Lawrence Weiner). When we arrived in NY for the final show we did not see any of the posters up around town, we thought it a bit weird. We asked Anne about it and she told us they were stacked up in a corner of the FAC US office and nobody had arranged to have them put up! A lovely story and in true Factory tradition."
Of Factory New York
[FBN 55] is out on 26 May 2014 and is available to pre-order now via
factorybenelux.com
.
Thanks to Steven Hankinson for Lawrence Weiner poster photography.
Labels: Factory_Benelux, Michael_Shamberg, Of_Factory_New_York
Thursday 13 March 2014
Of Factory New York [FBN 55]
Saturday 8 March 2014
Reflection (Young Image) Record Store Day 7"
Saturday 1 March 2014
New Section 25 SXXV Tumblr
- - - -
Blogger Archives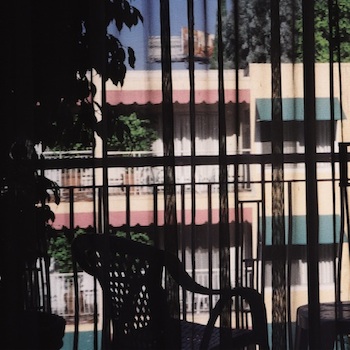 What better way to spend my 65th birthday than working on the vocal tracks of the bands 8th studio album . Thanks for all the kind messages...Steve and I are very excited about the new album and are working on a winter 2023 release in both vinyl and CD pic.twitter.com/YZGqp8g8pu

— Section 25 (@section25) July 18, 2023