Section 25 | Official website | section25.com
Saturday 12 March 2016
Alfresco [FBN 124] for Record Store Day
Factory Benelux
presents new live album Alfresco by Section 25 issued in a special limited edition of just 500 copies in clear vinyl to mark Record Store Day on Saturday 16 April 2016.
A digitally recorded festival set mixing SXXV classics old and new, the line-up for the Alfresco event staged in their Blackpool hometown on 24 May 2015 featured Beth Cassidy, Vin Cassidy, Steve Stringer, Jo Cassidy and guest Simon Topping, formerly of A Certain Ratio and Quando Quango. "A revelation," wrote the Guardian. "The best old/new band in Britain."
Vintage dance and electro faves Looking From a Hilltop, Beating Heart and Dirty Disco are matched with more recent songs including Garageland and Inner Drive. Extra tracks on the bonus CD include a version of early Ratio classic All Night Party.
The cover art features live photography by Xavier Marquis and portraits by Martin Bostock.
The group's 1981 track Hit was recently sampled by Kanye West for the track FML on his new album, The Life of Pablo.
Vinyl tracklisting
A1. Wretch
A2. Beating Heart
A3. Garageland
A4. Memento
B5. You Leave Me No Choice
B6. Inner Drive
B7. Dirty Disco
B8. Looking From a Hilltop
CD tracklisting
1. New Horizon
2. Wretch
3. Beating Heart
4. Garageland
5. Memento
6. You Leave Me No Choice
7. Inner Drive
8. Dirty Disco
9. Looking From a Hilltop
10. All Night Party
11. My Outrage
Labels: album, Factory_Benelux, Record_Store_Day
- - - -
Blogger Archives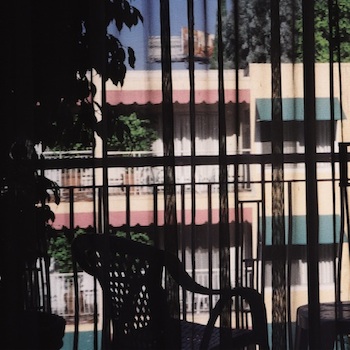 What better way to spend my 65th birthday than working on the vocal tracks of the bands 8th studio album . Thanks for all the kind messages...Steve and I are very excited about the new album and are working on a winter 2023 release in both vinyl and CD pic.twitter.com/YZGqp8g8pu

— Section 25 (@section25) July 18, 2023